Singing for People with Parkinson's
Designing and delivering singing sessions for people with Parkinson's and other degenerative neurological disorders
Nicola Wydenbach and Trish Vella-Burrows
in association with Grenville Hancox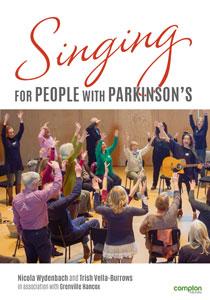 September 2019
100 Pages
Paperback
7x10"
Price £29.00
'I am delighted to commend this excellent book… It offers readers, whether people affected by Parkinson's or other neurological conditions, family members, health and care professionals or musicians who lead music for health activities, a wonderful resource. They share their wealth of practical experience and insights, offer useful guidance in relation to practicalities and demonstrate clearly that the use of singing as a resource for health and wellbeing is securely grounded in a growing body of robust scientific evidence.' From the Foreword by Stephen Clift
Based on their extensive research, coupled with hands-on experience of running specialist choirs, the authors have produced a practical manual that will help singing teachers, musicians and allied health professionals in expanding their practice to work with people with Parkinson's.
They offer a fun, but practical set of exercises to help lead singing groups for people living with the effects of Parkinson's, while providing information for a basic understanding of the latest research and knowledge about the benefits of singing for people with Parkinson's. This book comes at a time when the benefits of health promotion, modern day lifestyles and biomedical science have converged to contribute significantly to people living longer in higher-income countries. However, increased longevity brings with it a rise in age-related, chronic ill-health conditions. The personal and financial burden of these conditions - including Parkinson's - hampers good quality of life (QoL) and weighs heavily on the purses of national economies.
Here is practical advice on how to set up your own singing groups for people with Parkinson's and support, and evidence-based practice ideas, to established practitioners who are leading existing groups. In addition, the authors present a range of exercises designed to safely support the maintenance of vocal and broader physical functioning, and to promote mental and social well-being and cognitive functioning.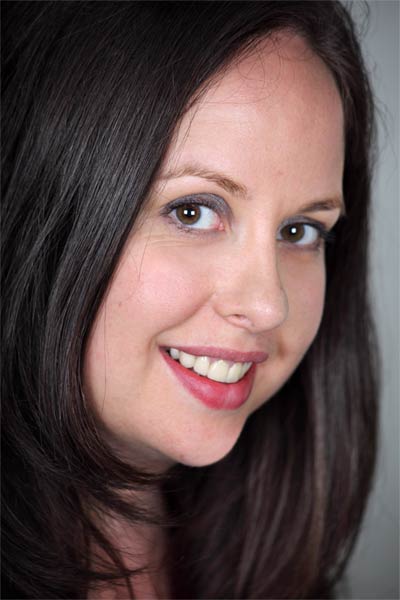 Nicola Wydenbach is a vocal graduate of the Royal College of Music. Supported by a scholarship from Diva Opera, she completed her Graduate Diploma. She has worked for major opera companies in the UK and Europe. She is also an experienced educationalist working in outreach departments of major arts organisations including the BBC, Opera North, English National Opera, the Royal Opera House, Youth Music, Streetwise Opera, Garsington, Glyndebourne and Snape Music.
In 2014, Nicola was awarded a Scholarship from the Finzi Trust to pursue research into Singing and Parkinson's. She travelled to California to observe The Tremble Clefs (trembleclefs.com) and, following her return to the UK, she now runs two groups for people with Parkinson's; one in Pimlico, London and another at King's College Hospital, London. Since 2016, as Director of Training for Sing to Beat Parkinson's©, Nicola has been running yearly training courses for future leaders working with Singing and Parkinson's at Snape Music and in London in conjunction with Morley College, London.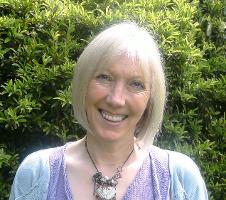 Dr Patricia (Trish) Vella-Burrows RN., PhD., FRSPH.. As a Registered Nurse and community music practitioner, Trish has been delivering singing activities to people with long-term conditions for over 40 years and working in the field of arts and health research since 2001. These experiences, and her current role of Deputy Director and Principal Research Fellow for the Sidney De Haan Research Centre for Arts and Health, Canterbury Christ Church University, have enabled a wide breadth and depth of research and applied practice in the field. Specific interests centre on the role of music and singing in the maintenance and rehabilitation of older people living with degenerative neurological conditions. Trish was awarded a Finzi Scholarship in 2010 to compare the music practices of staff in care homes in the UK, Italy, Sweden and the West Indies and she gained a doctorate in music and dementia in 2011. Trish has authored and co-authored a range of published papers and reports, such as Singing and People with Parkinson's (Vella-Burrows and Hancox, 2012). She has developed model singing and health frameworks to help health professionals and music practitioners. Trish is Co-Director for the social enterprise company, Music4Wellbeing (M4W) which delivers music-for-health training to health and education professionals. She is also M4W's Musical Director and facilitates several music and singing programmes for people with dementia and Parkinson's. The aim of the programmes, which are informed by a medical understanding of the conditions and the neurology of music, is to positively support people navigating their lives through long-term health challenges.