Singing and Science
Body, Brain and Voice
Second Edition
Jean Callaghan

, Ph.D.
Looking at voice science from the practitioner's viewpoint, Singing and Science: Body, Brain and Voice is a comprehensive book for all those interested in how the singing voice works. It has application to singers, teachers of singing, music educators, choral conductors, voice scientists, and speech-language pathologists and physical therapists working with singers. The title reflects a major change since the first edition of Singing and Voice Science in 2000. That is that new technology has facilitated neuroscience research, making available information on the role of brain and mind in music learning, in language, and in psychomotor learning and performance.
The text explores modern voice science and scientific findings in the context of musical concerns of the singer. Modern scientific knowledge of the mechanics of the vocal instrument allows what is heard to be associated with specific physical co-ordinations as well as providing a basis for teaching technical skills, for diagnosing and correcting vocal faults, and for ensuring efficient voice production. This science is put into an applicable body of information under familiar terms, such as breath management, phonation, resonance and articulation, and vocal health.
Also examined are the relationship between music and language and how singers approach conveying both linguistic and musical meanings. The growing knowledge in the fields of neuroscience and cognition is applied to how the singer works as a musical instrument, in terms of embodying the technical aspects of voice in a holistic way capable of conveying musical, linguistic and emotional meanings to an audience. This informs an efficient approach to teaching and learning.
Scientific knowledge of vocal function, vocal health, and brain function has increased greatly in recent decades, spurred particularly by new technology capable of displaying the larynx in operation, measuring muscular effort, acoustically analyzing vocal sound, and examining brain function. While there is a growing body of scientific knowledge of both voice and brain, much of it is physically, intellectually and psychologically inaccessible to singers and singing teachers. Publication in specialist scientific journals following the traditional format used in disseminating the results of experimental research, and often not suggesting any practical application, makes advances in scientific knowledge physically and intellectually inaccessible. Moreover, the tone of the work and its dissociation from the artistic world of musical sound and live performance makes it psychologically inaccessible to teachers, the majority of whom continue to identify themselves as artists who teach.
The scientific information is presented in the context of the musical concerns of the singer and singing teacher. In the process it addresses some age-old controversies of vocal pedagogy, such as the role of the diaphragm, 'covering', 'nasal resonance' and issues involved in registration and voice classification. Issues important to both singer and teacher in relation to efficient practice, learning a song, and translating technique into performance are also examined.
Science and Singing. The Voice as a Musical Instrument Body Alignment and Breath Management. Phonation. Resonance. Registration. Vocal Health For Singers. Index.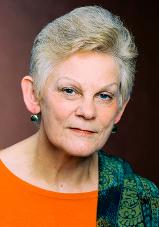 Dr Jean Callaghan is an Australian singing voice specialist with advanced degrees in singing, a PhD in vocal pedagogy, and a second postgraduate research degree in music and language theory. She has sung and taught around Australia and in New Zealand, Singapore, Sweden, England and Germany, working in universities, privately with individual singers and teachers, and giving recitals, masterclasses, lectures, workshops and short courses for voice professionals. For the University of Western Sydney she designed and delivered Australia's first full postgraduate qualification in singing pedagogy.
Jean Callaghan has served as president of the Australian National Association of Teachers of Singing, the Australian Voice Association, and the Australian Association for Research in Music Education.
Her research interests are interdisciplinary and concern vocal pedagogy and the relationship between music and language. She was part of the research team that developed Sing&See™, specialized computer software providing acoustic feedback on the singing voice, and author (with Pat Wilson) of the accompanying manual, How to Sing and See (2004). In Perspectives on Teaching Singing (Ed. S. Harrison, 2010) she has chapters on 'Singing Teaching as a Profession' and, with Diane Hughes, a chapter advocating interdisciplinary voice studies in Australian school education. With Shirlee Emmons and Lisa Popeil she wrote the chapter on 'Solo Vocal Pedagogy' in the Oxford Handbook of Music Education (Ed. G. Welch & G. McPherson, 2012) and as solo author the chapter on 'Teaching the Professional Singer' in the forthcoming Oxford Handbook of Singing (Ed. G. Welch, D. Howard & J. Nix).