Laryngeal Endoscopy and Voice Therapy
A Clinical Guide
Sue M. Jones

, FRCSLT

with contributions by Carrie Garrett

Speech pathologists are becoming increasingly involved in the use of endoscopes in clinical practice, yet while manuals and training programs are comprehensive, the practicalities and pragmatics of working in busy clinical scenarios are not always fully addressed.

Sue Jones provides the perfect introduction to videoendoscopy in voice clinics: she first covers the set-up of a voice clinic including personnel and procedures, as well as the practicalities of introducing clients to what can be a daunting prospect. Thereafter, she describes the technology and instrumentation, offering expert guidance on its correct use in clinic as a diagnostic and assessment tool, and explaining in detail how to interpret results for therapy planning.

Written clearly and concisely, and supported with some excellent case examples, this book will help students and voice therapists understand the benefits - and avoid the potential pitfalls - of endoscopic examination, and apply that knowledge in clinic.
Contents
1. Laryngeal Endoscopy
1.1 The Developing Role of the Speech and Language Therapist.
1.2 Context in Assessment and Management of Voice Disorders
I. Case History
II. Perceptual Analysis
III. Musculo-Skeletal Observations
IV. Self-Report Questionnaires
V. Instrumental Voice Assessment
1.3 Anatomy and Physiology
2. Voice Clinics
2.1 Health, Safety and Risk Assessments
2.2 Equipment and Imaging
2.3 Clinic Types
2.4 Practical Endoscopy Techniques
3. Assessment Protocol for the spoken voice
4. Assessment Protocol for the singing voice
5. Muscle Tension Dysphonia
5.1 Primary Muscle Tension Dysphonia
5.2 Secondary Muscle Tension Dysphonia
6. Voice Therapy Techniques
7. Case Studies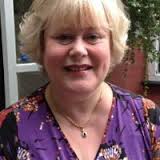 Sue Jones is Head of Speech, Voice and Swallowing Services at University Hospital of South Manchester, UK. She has specialized in Clinical Voice Disorders since 1984 and now works exclusively in this field.
She has been instrumental in building the voice clinic services at UHSM and now acts as an expert advisor, leading a team of voice specialists, performing/interpreting laryngeal examinations, and developing competencies for practice and in staff development in voice disorders. She also works extensively with professional singers, including classical, musical theater and rock and pop genres.
Sue is an adviser to the Royal College of Speech and Language Therapists (RCSLT) on voice disorders and co-author of the RCSLT Position Paper on Endoscopy for Voice Disordered Patients. She has held various offices within the British Voice Association and is a Speech and Language Therapy representative in the British Laryngological Association. Regularly in demand, she has lectured internationally and is involved in a number of research projects into voice disorders.