Medical Musings
Robert T. Sataloff

,

M.D., D.M.A., F.A.C.S.

A fascinating collection of writings from one of the world leaders in medicine, in which the author, Professor Robert T Sataloff, considers some of the leading issues facing medical doctors today.Medical Musings considers a wide range of critical issues – from politics and the need for doctors' involvement, through gender issues, to medical insurance – that presently impact, or will impact on us all

In his own words, the book is intended to '…provide perspectives on education, publication, health care delivery, and other topics relevant to leadership in medicine, and more importantly to inspire thought and provoke debate'.

This is not just a book for MDs; every one of us is, or will be affected by the issues addressed here, whether politician, journalist, lobbyist, healthcare insurer, or 'Joe Public'.
Contents
Introduction
Education
'Full-time' faculty: An evolving construct.
Academic medicine: A training gap.
The Academic Practice of Otolaryngology: Philosophical and Practical Perspectives.
Resident duty hours: Concerns and consequences.
Consistency of medical student education in otolaryngology.
Fellowship training in otolaryngology.
Interdisciplinary Opportunities for Creativity in Medicine.
Physicians: The importance of studying the arts.
Physicians Studying Voice and the Arts.
Arts medicine: An interdisciplinary paradigm. Education in Laryngology: Rising to Old Challenges.
World Voice Day 2011.
Research
HIPAA: An impediment to research.
Evidence-based medicine.
Evidence-based research.
Clinical trials: The case for registration.
Drug development research: The process.
Quality of reporting in randomized trials.
Practice parameters and clinical practice guidelines: Science, politics, and problems.
Publication
Peer review: Universal, but valid?
The editorial process: Resident education and participation.
Correcting the medical literature: Ethics and policy.
Publication as a teaching tool.
Journal Ethics: Let the Reader Review.
Politics
Healthcare for the uninsured: A simpler, cheaper, faster, better solution.
Undermining market forces: A fundamental flaw in American healthcare.
Health Care System Failure: A Planned Strategy?
Price controls in medical practice.
Tort reform: Federal impetus for change.
The Board of Directors.
Politics: Getting involved.
Politics: Be part of it.
Establishing federal laws.
New problems in the scope of practice controversy.
Miscellaneous Musings
Teamwork.
Longevity: The disposable soma?
Disruptive physicians: Sound more familiar than you thought?
Women in otolaryngology – head and neck surgery.
Was that my doctor?
Hearing loss: economic impact.
The otolaryngologist as an expert witness.
Part-time otolaryngologists.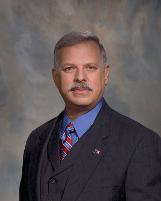 Robert T. Sataloff, M.D., D.M.A., F.A.C.S. is Professor and Chairman, Department of Otolaryngology-Head and Neck Surgery and Senior Associate Dean for Clinical Academic Specialties, Drexel University College of Medicine. He is also Adjunct Professor in the departments of Otolaryngology – Head and Neck Surgery at Thomas Jefferson University, the University of Pennsylvania, and Temple University; and on the faculty of the Academy of Vocal Arts. Dr. Sataloff is also a professional singer and singing teacher, and he served as Conductor of the Thomas Jefferson University Choir over a period of nearly four decades. He holds an undergraduate degree from Haverford College in Music Theory and Composition, graduated from Jefferson Medical College, Thomas Jefferson University, received a Doctor of Musical Arts in Voice Performance from Combs College of Music; and he completed his Residency in Otolaryngology - Head and Neck Surgery and a Fellowship in Otology, Neurotology and Skull Base Surgery at the University of Michigan. Dr. Sataloff is Chairman of the Boards of Directors of the Voice Foundation and of the American Institute for Voice and Ear Research. He has also served as Chairman of the Board of Governors of Graduate Hospital; President of the American Laryngological Association, the International Association of Phonosurgery, and the Pennsylvania Academy of Otolaryngology – Head and Neck Surgery; and in numerous other leadership positions. Dr. Sataloff is Editor-in-Chief of the Journal of Voice, Editor-in-Chief of Ear, Nose and Throat Journal, Editor-in-Chief of the Journal of Case Reports in Medicine, Associate Editor of the Journal of Singing, and on the editorial boards of numerous otolaryngology journals. He has written over 1,000 publications, including 50 books. His medical practice is limited to care of the professional voice and to otology/neurotology/skull base surgery.