Singing Bel Canto
Art and Science
Michelle Nova

, MISM and

Patricia Collins

, Ph.D.
From Farinelli to Frank Sinatra, the influence of Bel Canto is widespread and long-lived. It is a singing style which has relevance and merit for all singers – not just classical.
In this clear, and concise book, Michelle Nova and Patricia Collins examine the origins and history of Bel Canto – taking into account the subtle changes in terminology and phrasing over the generations – and explain vocal anatomy and show how to apply Bel Canto technique. Thereafter, they give practical information on word sounds, how to sing a song, methods of preparation, and learning techniques. Also included are valuable appendices covering vocal exercises and examples of singers who themselves use Bel Canto technique.
Acknowledgements
1. Origins of Bel Canto
2. Vocal Anatomy and applying Bel Canto technique
3. Singing sounds
4. Understanding how to sing a song
5. Example songs
6. Prepare to sing
7. Learning to Sing
Appendix I. Technical Exercises for voice development
Appendix II.
Singers to listen to who use Bel Canto technique
Glossary
References
Index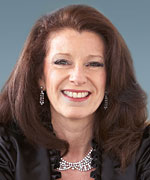 Michelle Nova, MISM, Soprano and singing teacher for over 20 years, is a member of AOTOS (Association of Teachers of Singing), director and principal of La Nova Studios - Bel Canto School of Singing and conductor for La Nova Singers.
Michelle studied Bel Canto and General Italian technique in London with an independent teacher and also received training with Opera 80 and at the Royal Opera House, Covent Garden in opera performance working with Nina Walker and Richard Gregson. She was a founder member of Floral Street Opera, Covent Garden, which was formed as a training company for young opera singers. Michelle's singing career has taken her to Ireland, America, and across the UK giving concerts and recitals, including a one-hour live broadcast on Classic FM, and various interviews on BBC Radio. International composer, James D'Angelo, has worked with Michelle, writing two solo pieces for her and choral music for her ensemble La Nova Singers.
As well as her own professional singing career, Michelle has been invited to teach as an independent singing teacher giving master classes, workshops and private lessons in Ireland, Norway, London, schools across Dorset and Bournemouth University. In 1991 she formed, directed and conducted the Casterbridge Youth Opera in many performances including, The Fire Maid, Pirates of Penzance, The Snow Queen, Persephone and a children's adaptation of Engelbert Humperdinck's Hansel and Gretel.
She has been invited to give workshops at NLP (Neuro Linguistic Programming) courses, Festival adjudicator, Choral conductor and vocal facilitator. An article written by Michelle on 'The Importance of a Good Vocal Technique' was published in 2004 in the national magazine of the Musicians Union. She has also taught children and adults with special needs and is interested in how vibration and resonance affect the singer, which she continues to research. In 2007 she was invited to teach in Sogn og Fiordane University College, Sandane, Norway, as part of a musical cultural exchange.
Michelle has developed her own private singing school and gives master classes, workshops and short courses to adults, children and the young developing voice. She formed La Nova Singers in 2004 as a training choir for her advanced students and those going on to music colleges and conservatoires and has been conducting and directing them for 10years, giving regular performances from Medieval to modern, oratorio, sacred, classical, opera, operetta and popular music in French, German, Latin, Italian and English.
Patricia Collins, Ph.D., is Professor of Anatomy. She obtained her first degree from Surrey University and her PhD from Cambridge University. She was a Research Fellow of Newham College and taught for a number of colleges during her time in Cambridge. Pat moved to Southampton University Medical School where she was involved in the curriculum design of medicine, nursing, midwifery, physiotherapy and occupational therapy programmes, and undertook teaching of anatomy, embryology and histology for these students. Since 1999 she has continued to teach these subjects at the Anglo-European College of Chiropractic. Pat has been a part of the Editorial team of Gray's Anatomy since 1990 and is working now on the 41st edition. She continues to teach at Southampton University and the Royal College of Surgeons each year.