Singing Contemporary Commercial Music Styles
APedagogical Framework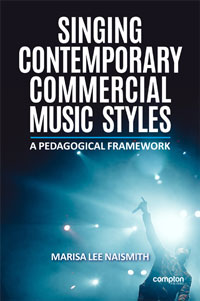 March 2022
254 pages
ISBN 978-1-909082-68-7
Paperback
6x9"
Price £40.00
The twentieth century gave rise to an immense landscape of contemporary commercial music (CCM) styles, facilitated by the unprecedented acceleration of music technology and cross-cultural globalisation.
As the CCM landscape continues to flourish, singing teachers are being challenged to develop new expertises, faced with students who want to be vocally fluent and artistically expressive in a particular CCM style or across a broad range of styles. CCM teachers have had to navigate their way through the landscape of CCM styles in the current music market due to the lack of any systematic pedagogical framework to guide their teaching approaches.
This book is the first to offer a preliminary framework. Developed through the perspectives and experiences of nine eminent pedagogues in the field of CCM singing voice pedagogy, it serves as a practical guide to support the academic- and practitioner-based community of singing teachers and voice professionals.
'Read this book if you are teacher or would-be teacher of CCM styles either in your own studio, or within an educational institution'. From the Foreword by Gillyanne Kayes, PhD.
'Marisa has meticulously crafted a lucid, accessible pedagogical framework for teaching Contemporary Commercial Music, one that serves in person-to-person as well as online instruction'. From the Foreword by Elizabeth Blades, DMA, MMus
'It stands as a beacon of persistence in progressing the study of CCM singing styles and respect for all those who choose to sing and teach them. In drawing on her extensive experience and indefatigable enthusiasm for music and teaching, Marisa is able to present a clear and unbiased view of the progress of existing CCM pedagogy while offering a model for growth and development into the future'. From the Foreword by Irene Bartlett, DMA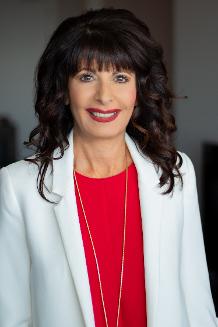 Marisa Lee Naismith, PhD, has been commercially active in the field of CCM for over 45 years. Marisa's career began as an award-winning vocalist 35 years ago, entertaining audiences in live venues, on television, radio and touring the east coast of Australia with a rock band. Over the years, Marisa has sustained employment in the CCM industry by transitioning her career to become a singing teacher, voice researcher and industry mentor. In 2019, Marisa was awarded a Doctor of Philosophy based on her investigation into the emerging field of Contemporary Commercial Music (CCM) singing voice pedagogy. As a result of her research, Marisa was able to identify a foundational framework for the training of singers across the broad range of CCM styles. Over the last five years, Marisa has travelled nationally and internationally to present the preliminary findings of her research study at numerous voice conferences. Recently, Marisa was able to adapt her teaching framework to assist those who have transitioned to training singers via an online teaching platform.
Marisa is presently employed as a voice teacher in the Bachelor of Music (Popular Music) at Queensland Conservatorium, Griffith University and in private studio.
Proudly, many of Marisa's students have attained great success nationally and internationally, while others have transitioned into teaching singing and run successful studios across south east Queensland. drmarisaleenaismith.com