May 2015
350 pages approx
ISBN 978-1-909082-14-4
Paperback
254x178mm
Price £55.00 approx/$88.00 approx
Web Price £40.00 approx/$64.00 approx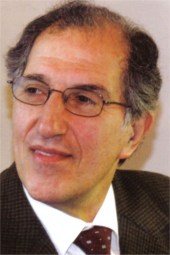 While studying singing, piano and music theory, Dr Joseph Talia gained valuable experience and early success competing in vocal Eisteddfods, as well as making appearances on television. He was also awarded a scholarship to the Australian National Opera School in Melbourne. He later studied in Milan with Fernando Bandera, Vladimiro Badiali and Aldo Azzali, was engaged to sing Rodolfo in La Boheme and Alfredo in La Traviata at the Teatro Eliseo in Rome, and performed as a concert artist in Milan, Vercelli, and other Italian cities.
His repertoire consists of over 50 major tenor roles in operas as diverse as Don Giovanni, La Boheme, Butterfly, Tosca, , Il Tabarro, Cavalleri Rusticana, La Traviata, Rigoletto, Il Corsaro, Faust, Carmen, The Merry Wives of Windsor, The Consul, Albert Herring, The Merry Widow, Die Fledermaus, Student Prince and many others.
Dr Talia maintains a successful studio in Melbourne where apart from his regular students, he teaches visiting students from New Zealand, Europe, Japan and Korea. He is also in great demand as an adjudicator of international competitions, such as the Paolo Tosti, in Ortona, the Mattia Battistini International in Rieti, and The Izmir International in Turkey. He regularly conducts International master classes, in Australia, New Zealand, Spain, Italy, Belgium and Austria, and has collaborated with such luminaries as Rolando Panerai, Gabriella Tucci, Afro Poli, Francisco Ortiz, Carmen Bustamanti, Gabriela Fontana, Salvatore Fisichella, Vincenzo La Scola, Roman Vlad, Gianni Tangucci, Alberto Triola.
Dr Talia has pursued tertiary studies in business administration with an emphasis on the Arts. His doctoral thesis addressed the issue of cultural hegemony and the economics of the performing arts.
Throughout this time he devoted himself to the study of vocal pedagogy via the works of the old masters and whatever vocal science was then available. His special interest has resulted in his current work.
Dr. Talia has been artistic director of Melbourne City Opera since 1996, and the Globe Opera Company for ten years before that. He has been involved in over 140 opera productions and has directed such masterpieces as La Boheme, Carmen, Andrea Chenier, Tosca and La Rondine.
Joseph Talia has been awarded the Order of Australia Medal for his dedicated services to opera over a period of four decades.
Vocal Science for Elite Singers
Joseph Talia, O.A.M., Ph.D.
Voice Science for Elite Singers is a companion to the author's History of Vocal Pedagogy: Intuition and Science. It addresses many of the issues spawned by the first book, but it does so through a deep knowledge of science and physiology.
However, whereas the first book deals with historical characters and their ideas and techniques through a framework of contemporary vocal science, the second book has its foundation in the anatomy, physiology, acoustics and science of the vocal instrument, but in a reversal of process, it uses many of the proven techniques of the old masters to implement the knowledge spawned by vocal science.
The book offers a number of practical solutions and techniques for elite singers. Many of these techniques evolve from the physiological and scientific examination of the instrument, whilst others are already embodied in the work of the old masters. They were just waiting to be reinterpreted in a creative and intelligent manner and in the light of new scientific knowledge.
Finally, the book affirms the important contribution made by vocal scientists through their great proliferation of physiological and scientific knowledge. It also suggests that we can use this knowledge to either make us feel secure and a little complacent in the knowledge that we are complying with the parameters established for us by science. Alternatively we can combine this new body of scientific knowledge with the established techniques of the old masters to push the envelope and expand the parameters of both empiricism and science in such an imaginative way as to form a synergistic relationship between the old and the new. We then use this synergistic relationship to to accomplish something extraordinary.
The book argues for the second solution, but it does so on the understanding that the only people who can stretch the parameters and on occasions even break the rules in a creative way are the artists who don't just know the rules, but have actually assimilated them into their artistic strategy through a deep knowledge and respect for them. It's only when we have assimilated this deep knowledge that we can move from being an interpretative artist into the realm of a creative one.
From the Author
Voice Science for Elite Singers is the second of two books (the first, A History of Vocal Pedagogy is published simultaneously) which present a complete body of knowledge by combining the techniques of old masters with the findings of vocal scientists in the second.
Inherent in this structure is paying tribute to the old masters for their wondrous contribution to their vocal art, whilst at the same time acknowledging that there is all this new physiological and scientific knowledge out there that is waiting to be discovered and assimilated into our teaching. The point is that it doesn't matter that scientific research has changed the way we teach vocal technique today relative to how we did it fifty or even a hundred years ago. What matters is that it is available, it is accessible, it is reliable and it would be a shame to hide our head in the sand.
The books present a complete body of work with authority, with color and on occasions with a style that is more reminiscent of one of the old masters such as Nicolo Porpora, Garcia Pére and the older Lamperti rather the measured academic and politically correct approach too often on display in the early twenty-first century.
This is a unique approach in our times, when more and more people approach our art from a team teaching point of view, where everybody is good at something but nobody is great at anything. More importantly, very few teachers take responsibility for the final product as a whole, and even fewer believe it is their responsibility to inspire students towards greatness.
The authority for these books comes from a deep knowledge and appreciation of historical pedagogy and a genuine affection for the old masters, but this alone would not be enough. What makes the work really important is a deep commitment to developing and incorporating new knowledge into the existing strategy. It does so, however, from the perspective of one of the old masters. It asks the question, What would Porpora, Garcia or Lamperti do with this knowledge?; and how would they teach it to their students?
The answers to these questions can only be provided by a knowledgeable, passionate, historically aware, and accomplished vocal teachers.
Contents
Preface
Introduction: A Holistic View of the Vocal Instrument
1. Breathing for Singing
The teacher's ear: his/her greatest attribute
Muscles of respiration
Muscles of inspiration
The diaphragm
The central tendon
Research findings on the diaphragm
Functional action of the diaphragm in expiration
2. The Vocal Support System
The muscles of expiration
Active and passive expiration
Lung volume, pressure and recoil force
Lung capacity: volumes and muscle control
Breathing strategies
Summary
3. Subglottic Pressure: Vocal Driving Force
Airflow
Connection between the breath and larynx
Bernardo Mengozzi and his method de chant
Contemporary science and the historical Italian model
William Vennard
Richard Miller and appoggio
Conclusions to subglottal pressure and breath strategies
Conclusions to breathing section
4. Source–Breath Connection
The vocal instrument: breath-source interaction
5. A Brief History of the Larynx
Antoine Ferrein and Johannes Müller
Van den Berg's big moment
Van den Berg's attack on neuro-chronaxic theory
The myoelastic/aerodynamic theory
The Bernoulli principle
Vocal fold modelling
Summary of vocal fold modelling
6. The Larynx
The extrinsic muscles of the larynx
The suprahyoid muscle group
The infra-hyoid muscle group: laryngeal depressors
The intrinsic laryngeal muscles
Laryngeal cartilages
The thyroarytenoids: the muscularis and vocalis
The conus elasticus (cricovocal membrane)
Composition of the vocal folds
Vocal fold interaction in the body cover model
Prephonatory tuning and the voluntary control system
Prephonatory and motoneurone setting
7. Vocal Onset
Simultaneous onset or attack
Other forms of attack
Breathy onset
Hard onset
Summary
8. Garcia's Coup de Glotte
The continued attack on the coup de glotte
Sustained sound
Wyke's acoustic automonitoring
Vocal fold behaviour
The vocal folds in action
Phonation frequency (pitch)
Phonation frequency combined with register change
Increases in intensity and messa di voce
Crescendo in modal register
Lowering pitch
Vocal quality
9. Registration
Summary of research findingsrelating to registers
Characteristics of heavy register
The characteristics of light register or falsetto
Transition register
Chest voice
Lower medium
Upper middle register
Head register
Falsetto register
Hirano's work on registers
The body/cover model
Register blending and unification
The Ild school method of register blending
Harmonic/formant matching or aggiustamento
Covering or collecting
French couverture
Register unification through muscle adjustment
Aiding register change through voce chiusa
Conclusion on the voice source
Conclusion to registers
10. Linear and Non-linear Source–Tract Interaction
Fant's source/filter linear model
Interactive source–tract model
An interactive model of voice production
Titze's resonant voice
Conclusions to the linear and interactive model
11. The Pharynx
The nasopharynx
The oropharynx
The laryngopharynx
The anatomy of the vocal tract
The cavity of the mouth
The tongue: the mobile floor of the mouth
The roof of the mouth: the hard palate
The wall of the pharynx
The pharyngeal cavity
The constrictors
The lips
Anatomy of the lips
The jaw
Acousticlaws and the vocal resonator
The pharynx: the most important vocal resonator
Vocal intensity
12. Formants and Formant Tuning
Vocal tract resonances
Formant tuning
The singer's formant
Summary of formants
13. Sound Acoustics and Wave Propagation
Definition and different types of waves
Categories of waves
Transverse waves
Longitudinal waves
The principle of superposition
Constructive and destructive interference
Standing waves
Qualities of sound waves
Resonance
Conclusions to vocal science for elite singers
Appendix A: Muscles of Respiration
Appendix B: Laryngeal Musculature
Appendix C: Head and Neck Muscles
Bibliography