Vocal Health
An Holistic Pathway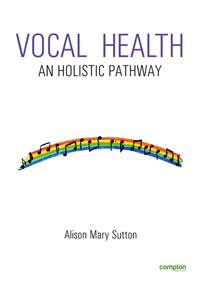 Winter2021
ISBN 978-1-909082-67-0
Paperback
7x10"
Price £39.00 approx
Web Price £32.00 approx
This book is a comprehensive resource for singers, singing teachers and all those seeking to understand more about the injured voice. It includes illuminating vocal rehabilitation case studies, reflecting Alison's extensive experience, spanning over 20 years, as a Singing Rehabilitation Specialist in a Voice Clinic. Practical and easy to read, it incorporates clearly structured practice routines, with helpful tips for their application backed up by instructive audio and video clips. The book contains original illustrations by artist, Meg Pike, who has collaborated closely with the author to reinforce its concise and digestible approach with pictorial detail and imagery.
The Author's insightful fusion of voice with yoga and psychology will help readers to build up a picture of why voices can run into trouble and how remedial work is undertaken. She highlights in every chapter the importance of re-establishing the magic and joy of singing, as well as mapping the hard methodology. Aiming to make the understanding of vocal rehabilitative techniques more readily accessible, it is essential reading for those who want to engage with this topic at a deeper level.
Trained at the Guildhall School of Music & Drama, Alison worked as a professional singer and singing teacher for many years. She is currently singing rehabilitation coach at the UK's Cheltenham General Hospital Voice Clinic. Referrals have included classical and choral singers as well as musical theatre, rock and pop performers. She has successfully helped singers with muscle tension dysphonia, vocal nodules, glottal gap and vocal fold paralysis. Qualified instruction on psychology and intensive Yoga study and practice have greatly informed her rehabilitation work. Alison strongly believes in using rehabilitation techniques as a preventative measure aimed, where possible, at eradicating the need for medical intervention.
Reviews:
'Alison Mary Sutton has gained a wide and enviable reputation as a practitioner of vocal rehabilitation. Her excellent book is a welcome addition for pedagogues, medics, singers and students alike. As a former Head of Vocal Studies at the Royal College of Music in London, I know Alison's outstanding work from personal experience. I recommend without reservation her hugely informative study, complemented by distinctive academic research.' Professor Neil Mackie CBE
'I am so grateful for Alison's contribution to my progress and development as a vocalist, in particular the rehabilitation of my voice post-surgery. It is a pleasure to have been able to learn so much from her about keeping the voice safe and healthy. I recommend this book to anyone who wants to further their knowledge about the voice, its recovery and retaining vocal health.' Nathan Sykes (Singer/Songwriter)
'Watching Alison work, you know that you are in the presence of a complete professional. She has a wealth of technical knowledge, along with the ability to precisely discern the most suitable exercises for her rehabilitation clients. Aware that she is dealing with artists and an art form, Alison is passionate about helping singers restore their voices and is acutely sensitive about the negative impact that voice problems can incur. Her book radiates warmth and clarity, reflecting her holistic approach and including artful illustrations that make anatomy user friendly.' Clare Costa (Singing Teacher and Voice Therapist)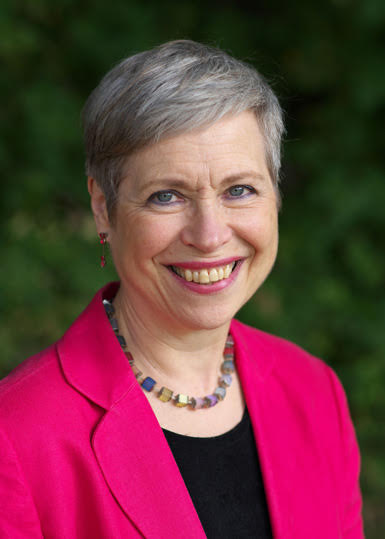 Alison Mary Sutton, GGSM PGCA FISM, trained at the Guildhall School of Music and Drama, gaining honours in Graduate and Recital Diplomas and winning several major awards. As a concert singer, she has performed at most of the major London concert halls and, as part of a voice/harp duo, has fulfilled numerous recital engagements at music clubs and festivals throughout the UK. She has performed many operatic roles, working with Kent Opera, Pavilion Opera, London Opera Players, London Opera Factory and Opera de Lyon, with whom she toured in Europe and the USA. She has also sung with the Monteverdi Choir.
Alison has had a long career as a singing teacher, examiner, adjudicator and choral workshop tutor. For many years she examined for GSM&D, and is currently an ABRSM diploma examiner. Adjudicating engagements have included Leith Hill Musical Festival and Sligo International Choral Festival. Alison ran her own residential solo singing course for several years in the Cotswolds, which was subsequently revived as part of the International Summer School of Music at Shrewsbury. She has also tutored at Hereford International Summer School and Benslow Music Trust. She was the External Specialist Assessor on the final recitals panel at Birmingham Conservatoire for several years, returning to conduct a vocal workshop, and has been on the jury for the AESS National Junior English Song Competition.
Alison is very committed to her work as the singing rehabilitation coach at Cheltenham General Hospital's Voice Clinic, and sustains a busy private rehabilitation practice.