pocketVOX
Voice Therapy & Vocal Training Tool



Compton is pleased to offer the pocketVOX Voice Therapy and Vocal Training Tool a portable, low-cost, and medically developed tool for use in voice therapy and professional voice development.
The main mechanism involves artificial elongation of the vocal tract and a secondary vibrating resistance (i.e. water bubbles) for vocal tract inertance. The artificial elongation is provided by a built-in tube which is designed to be nearly the same length as the human vocal tract. It is designed and in wide use for rehabilitation of dysphonic patients and habilitation of the professional voice users.
pocketVox is designed for
dysphonic patients - especially for transfer of new phonation skills to daily life (behavioural transfer)
performers - for warm-up and warm-down after performance or exercise, and for strength
singing and acting students - for developing vocal registers and obtaining a proper passaggio.
patients with speech disorders (especially fluency disorders)
anyone who needs/aims for vocal fitness
pocketVOX Voice Therapy and Vocal Training Tool is made of durable medical silicone, and is available in a range of colours. It can easily be fitted to most 50 cl. water bottles and can be used in clinic, in studio, in the home, or on the move!
There are two tube openings on the top of the device: one allows users to blow into the water and the other allows air to escape. The user regulates pressure by increasing the volume of water. The active length of the inner tube is about the same length as the human vocal tract so that standing waves form in a natural way. Maximum water height is designed to be below phonation threshold pressure.
Included are indicators on the phonation tube showing levels intended for differet voice types and users. For bass and alto soprano (indicated as ba-al) voices, the length of the phonation tube is 28cm. For baritones and mezzosopranos (indicated as me-ba) the user can cut the tube using scissors and adjust the length according to preference. For sopranos and tenors (indicated as so-te) the length is 26cm; for children (indicated as ch) it is 24cm.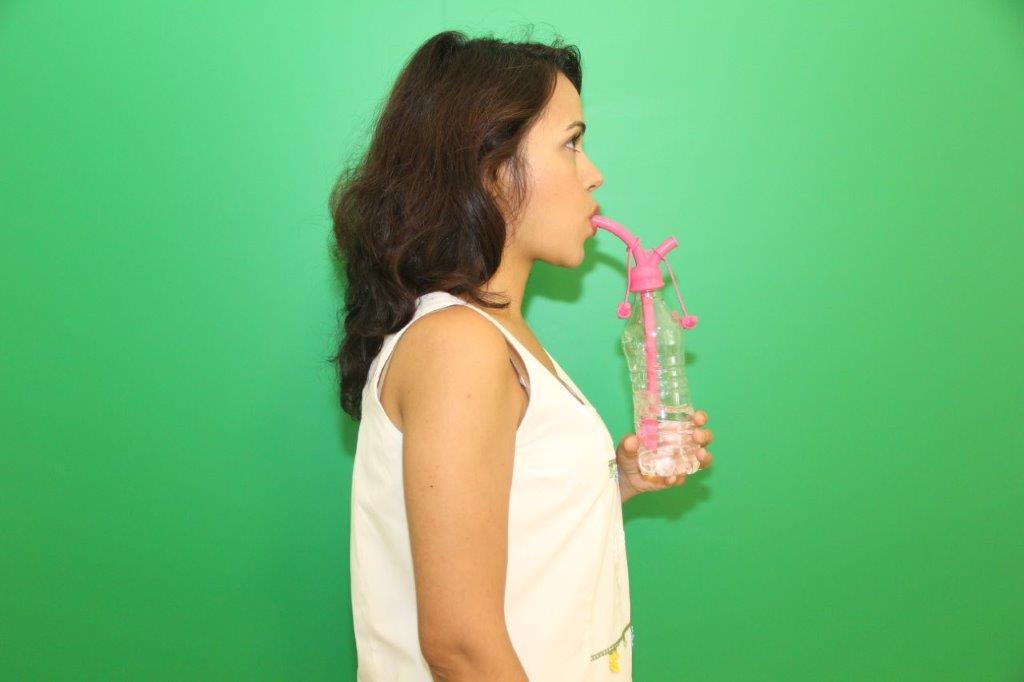 VIEW MORE DETAILS
You can watch more on how to use this and other products in the DoctorVOX range - click on any of the links: